Antik Skates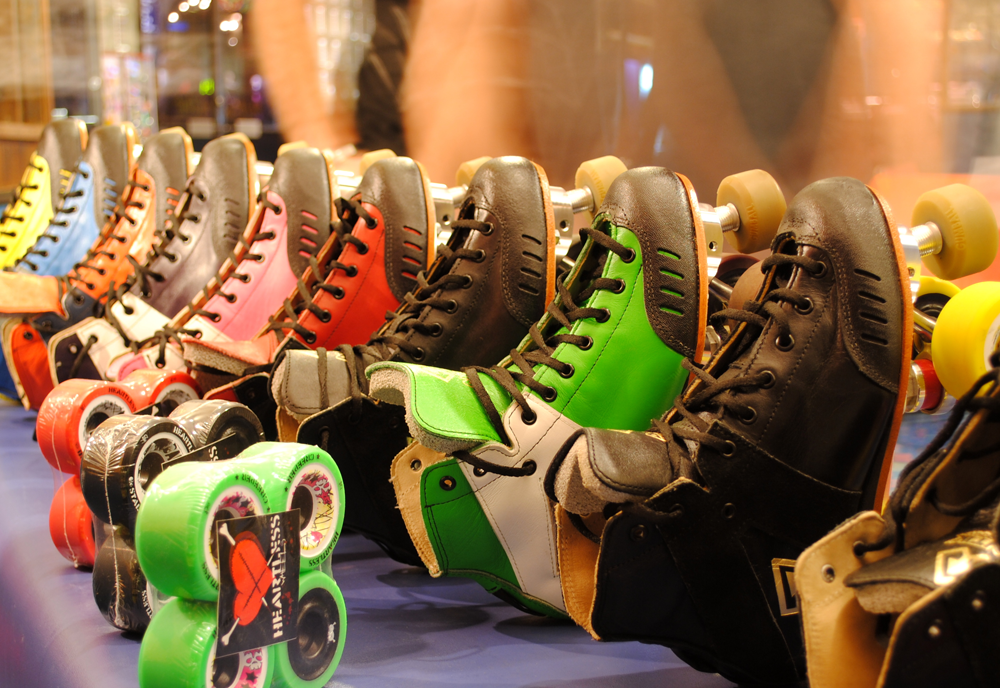 WHAT IS GRN MNSTR?
GRN MNSTR ROLLERSPORTS (GREEN MONSTER) is a skate company whose total focus is to produce fresh ideas and innovative product design to the roller skating market, specifically roller derby.
GRN MNSTR ROLLERSPORTS produces some of the best brands known in roller derby including Antik Skate Boots, Reckless wheels, Gumball Toe Stops, Moto Bearings, Heartless Agility Wheels, Astro-Nuts, and B'Zerk Skate Wheels. GRN MNSTR maintains a first hand understanding of the derby industry by being totally submerged in every facet possible, from coaching, playing, reffing, and education the world over. This dedication allows GRN MNSTR to set industry trends in the ever changing sport of roller derby.
GRN MNSTR will continue to bring you the best available products for roller derby, roller skating, and will always stay true to the sport.